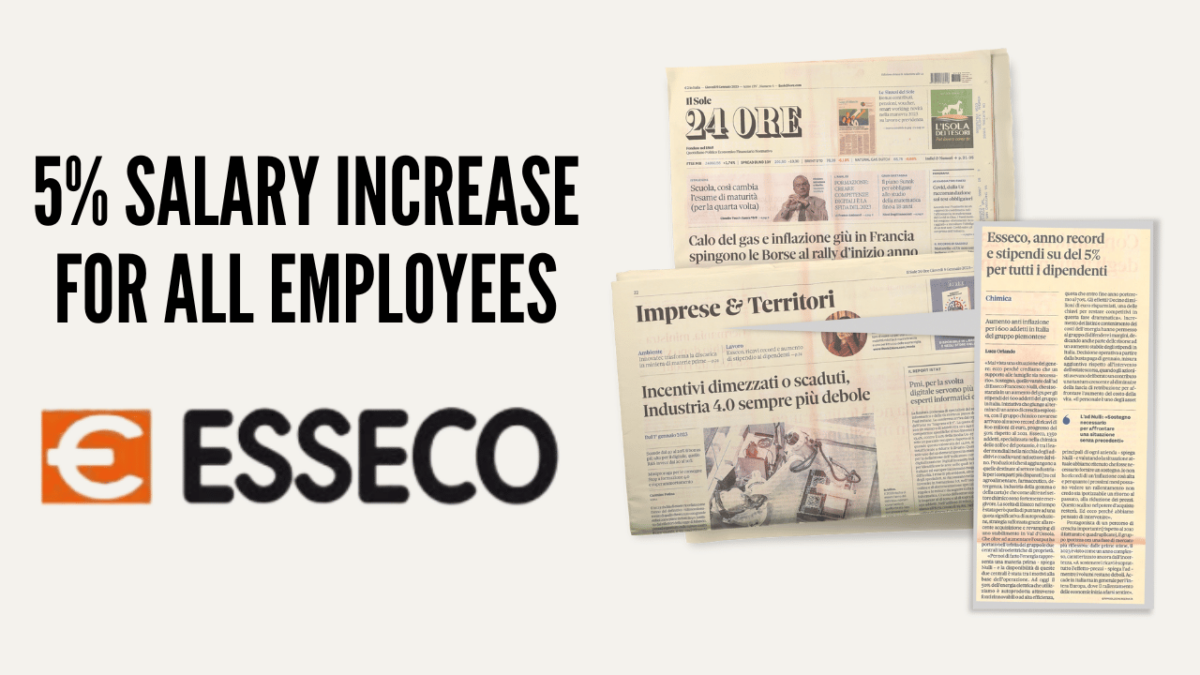 At the beginning of January, the prestigious economics and finance newspaper Il Sole 24 Ore published an exclusive interview with the Chief Executive Officer of Esseco Group, Engineer Francesco Nulli, who spoke, among other things, of the 5% increase for salaries of Group workers in Italy.
In particular, CEO Nulli declared: "We believe that support for our workers and their families is necessary to deal with a situation like this. The containment of energy costs has allowed to remain competitive in this dramatic phase, thus dedicating a part of the resources saved to a stable increase in salaries in Italy which will start from the January 2023 paycheck." – he then continues – "The people is one of the main assets of every company and, evaluating the current situation, we felt that financial support was necessary."
In addition to this 5% increase in salaries, Esseco Group's shareholders had already approved last summer a one-off contribution that increases as the salary range decreases to address the rising cost of living.
Thanks to Il Sole 24 Ore for the newspaper article.