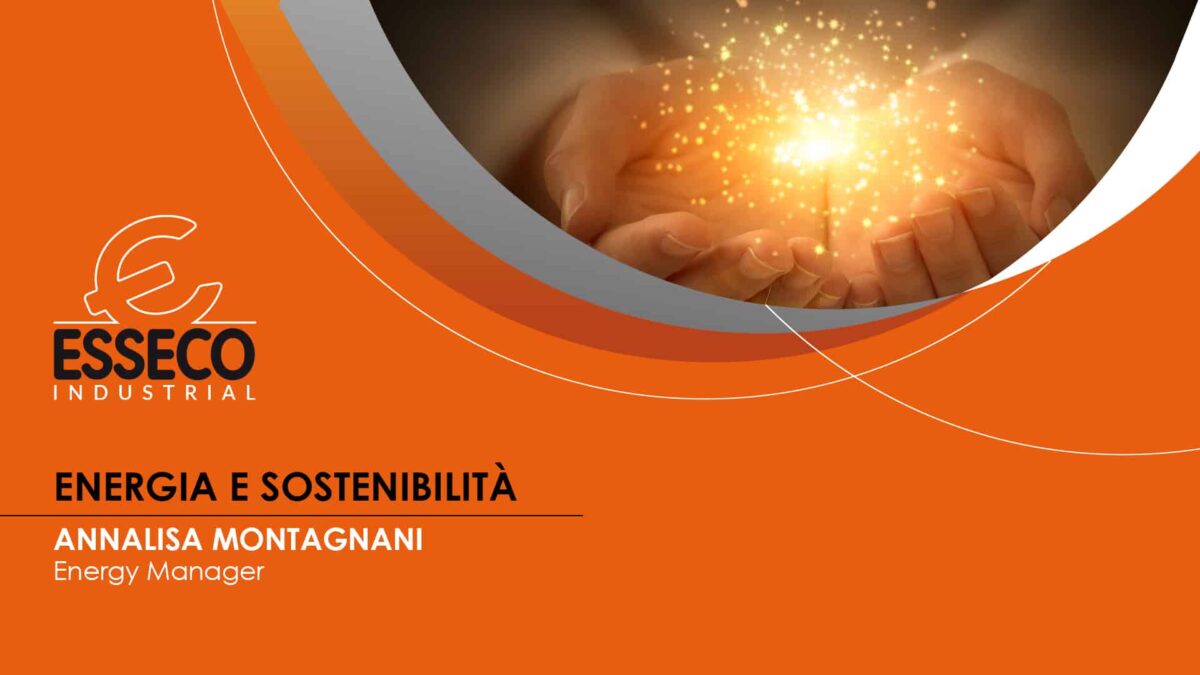 Energy has always been at the center of Esseco's attention, as the companies of the group are energy intensive. However, it can also be said that Esseco is a conscious company and has always agitated by placing sustainability within its action plans.
Annalisa Montagnani, Energy Manager of Esseco Industrial, spoke about the sustainability path undertaken by Esseco many years ago: "The first project was carried out in 2015 at the Saline di Volterra plant, in the province of Pisa, when plant engineering that has allowed us to recover a part of the CO2 contained in the fumes coming out of the cogenerator, reusing it within a production process." – she continues – "In 2018, there were two projects in favor of energy sustainability: a trigeneration plant was installed in the Trecate headquarters, while two photovoltaic plants were installed in Toscana." – finally she concludes – "In 2019, Esseco acquired the company Hydrochem Italia, a production plant connected to two hydroelectric plants. In this way, renewable electricity became part of Esseco's production portfolio. In 2020, a new cogeneration plant was installed at the Saline di Volterra plant, followed by a new high-efficiency steam and hot water production system."
One of the main problems related to the supply of renewable energy is given by the intermittence of these sources. Therefore, the biggest challenge is to be able to find renewable technologies that have greater continuity or to find technologies that make traditional renewable energy sources continuous. What Esseco Industrial is doing is trying to mix all the renewable energies available in order to obtain a profile as similar as possible to a flat consumption profile such as that of the companies belonging to the group.
To find out more, watch the complete interview with Annalisa Montagnani: